The goal of the Winston-Salem Police Foundation is to provide the critical resources needed to enable the Police Department to implement innovative programs that will make Winston-Salem a safer place to live, work and enjoy life. Specifically, the WSPF provides funding to strengthen community and police partnerships such as:
Police Athletic League
Expanding Community and Neighborhood Relations
Mentoring Programs
Community Events
Promoting Public Safety
Encouraging Innovative Approaches to Community Policing
Promoting Officer Safety, Wellness and Morale
Recognizing and honor exceptional police work, valor and outstanding achievements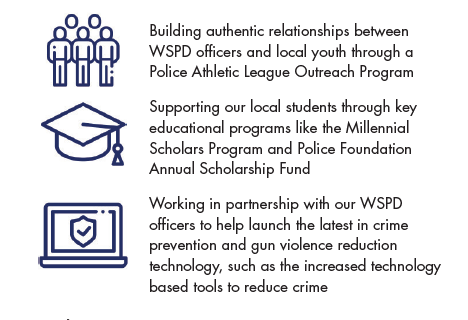 Donate Today
Help make the City of Winston-Salem the safest city in America. Please support the Winston-Salem Police Foundation.