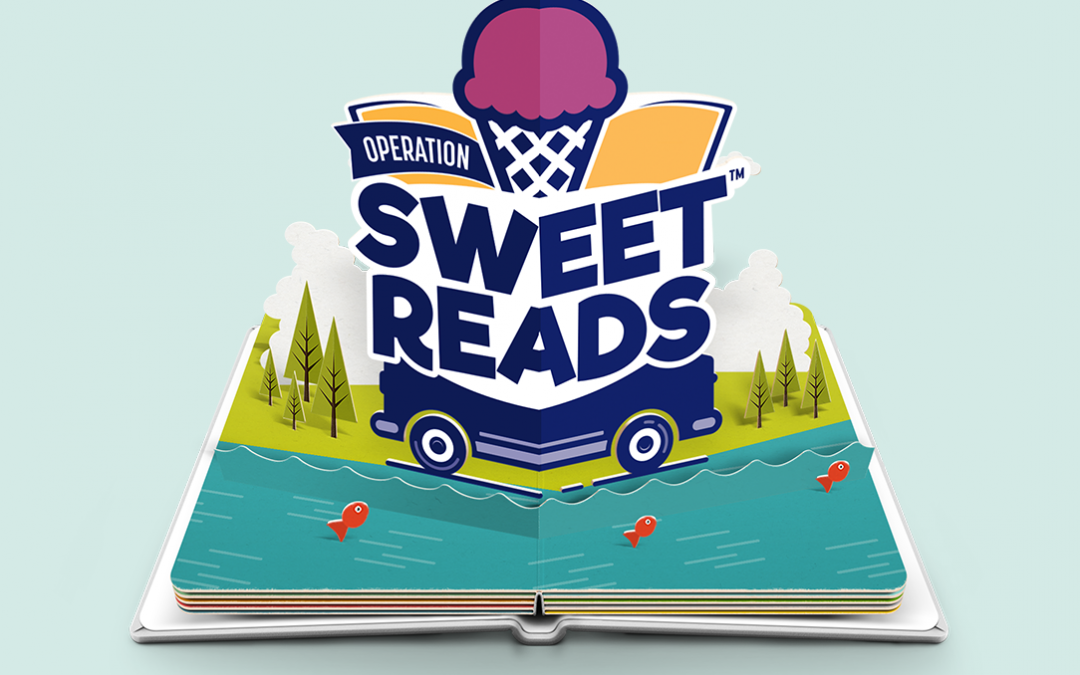 Operation Sweet Reads is Ready to Roll
May 14, 2018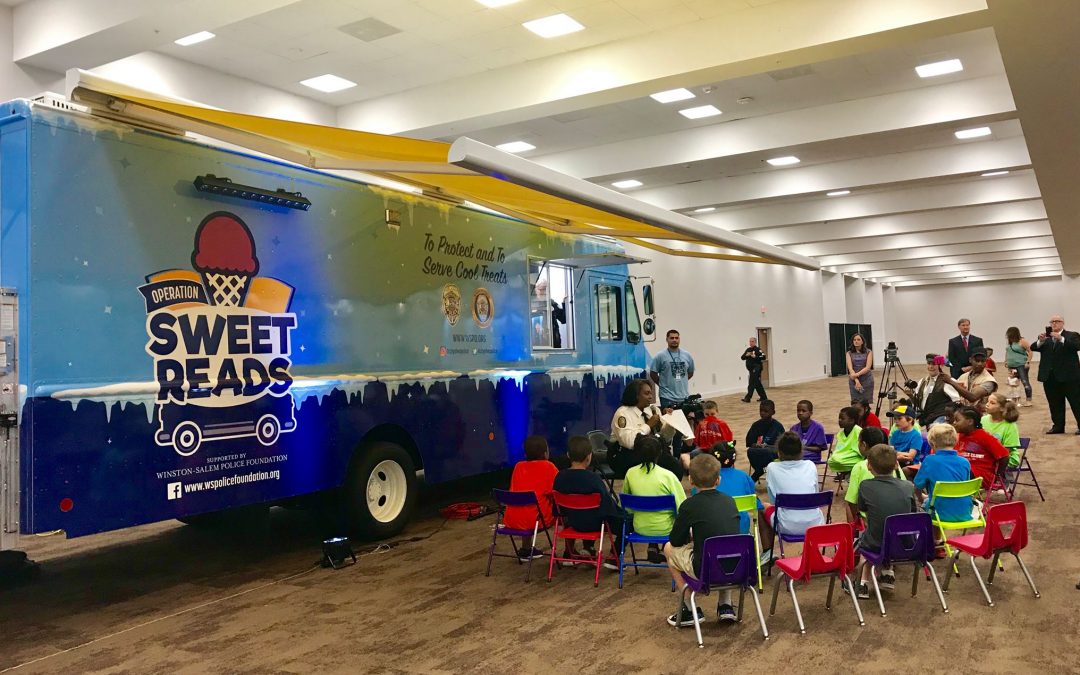 Operation Sweet Reads Truck Upcoming Schedule
July 2, 2018
From the City of Winston-Salem Marketing and Communications Department:
City residents and their children are invited to join the celebration when the Winston-Salem Police Foundation and the Winston-Salem Police Department unveil the department's "Operation Sweet Reads" community outreach vehicle at 10 a.m. Thursday, June 21, in the Piedmont 4 room on the lower level of the Benton Convention Center, 301 W. Fifth St., Winston-Salem.
The Sweet Reads truck, which the foundation is donating to the Police Department, will go through neighborhoods in Winston-Salem to engage local children with ice cream and books, helping build relationships between children and local officers while at the same time promoting literacy and education.
The foundation raised the entire $150,000 it cost to buy a truck and convert it into the Sweet Reads vehicle, said Scott Sewell, the foundation president. "The Winston-Salem Police Foundation is very proud of the Operation Sweet Reads truck," Sewell said.
"We are excited to partner with the Winston-Salem Police Department to enhance their community outreach programs. With this bookmobile our hope is to build new relationships with children through mentoring, and to reinforce the importance and beauty of reading. We would like to thank the numerous organizations and individuals whose generosity made this program a reality."
Police Chief Catrina Thompson said that the Sweet Reads truck will be operated by the department's Community Resource Unit, which spearheads the Police Department's crime prevention and community outreach programs.
"We are grateful to have the support and generosity of our Winston-Salem Police Foundation, which continues to work hard to help us in furthering our mission of strengthening positive relationships between police personnel and our children in Winston-Salem," Thompson said.
"Operation Sweet Reads ties in directly with our community-oriented policing philosophy, by giving us yet another way to be intentionally involved in redefining the generation equation for kids in our community whose life challenges stand in the way to success."
Thompson will demonstrate how the truck will operate by reading to children at the unveiling and then inviting them to enjoy some ice cream.
Also participating in the unveiling will be Sewell, Mayor Allen Joines, Mayor Pro Tempore Vivian H. Burke, Council Members Denise D. Adams and James Taylor Jr., the Rev. Nathan Scovens, Rabbi Mark Cohn and Dion Lyons, a conciliation specialist with the U.S. Department of Justice. Cameron Kent will serve as the master of ceremonies.