Operation Protect & Serve Presented by Cook Medical
We are excited to offer the return of an in person special evening with friends and WSPD officers.*
The Winston-Salem Police Foundation is proud to announce the Operation Protect & Serve charity event will be held Thursday, May 19, 2022 at the historic Millennium Center in downtown Winston-Salem. This festive and memorable event will celebrate the WSPD community while raising awareness of important community building work taking place with the WS Police Foundation's support.
Community support of Operation Protect & Serve is vital as the Winston-Salem Police Foundation continues to raise funds for key initiatives such as:
Building authentic relationships between WSPD officers and local youth through a Police Athletic League Outreach Program
Supporting our local students through key educational programs like the Millennial Scholars Program and Police Foundation Annual Scholarship Fund
Working in partnership with our WSPD officers to help launch the latest in crime prevention and gun violence reduction technology such as the Real Time Crime Center
Event Details
Who: Anyone that supports the Winston-Salem Police Foundation and Department and enjoys a memorable and fun evening out at the historic Millennium Center.
What: Operation Protect & Serve
When: Thursday, May 19 | 5:30- 9:00pm
(5:30-6:30 cocktail hour, 7-9pm event)
Where: The Millennium Center (101 W. Fifth Street, Winston-Salem, NC 27101)
Why: WSPD staff recognition and to raise a little money for a great cause: the Winston-Salem Police Foundation!
Program
Guests are welcomed to explore the multiple food stations presented by various restaurants from around Winston-Salem. A brief program will include a special keynote speaker, Brigadier General James Gorham (Ret). You can view General Gorham's profile below.
Don't forget about the amazing silent AND live auction taking place!
Dress
Business casual
Entertainment
Jazz Band
Parking
On-street parking around 5th, Trade and Liberty Streets and the 5th & Liberty Parking Deck.
Tickets
For an entire evening of fun, inspiring words from General Gorham, entertainment and great food:
One admission ticket: $125 or Tables start at $1,000.
TICKETS ON SALE NOW
Admission ticket includes delicious bites from local chefs, keynote speaker, great music, and program.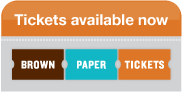 Click button to purchase tickets


---
Sponsors
Presenting Sponsor


Chief Level Sponsor
Captain Level Sponsor

Lieutenant Level Sponsor
Sergeant Level Sponsor
Officer Level Sponsor
*CDC Guidelines will be monitored and adhered to
Sponsorship opportunities still available! For more information about sponsorship please contact Justin Gomez at 336-707-4410 or [email protected].
---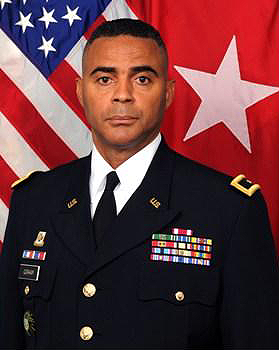 Brigadier General (RET)
James R. Gorham
North Carolina National Guard
James R. ("J.R.") Gorham became the first African-American General in the history of the North Carolina National Guard when he was promoted to that rank in 2008. Now retired from the Guard, J.R. Gorham was born and grew up in the small town of Falkland in Pitt County, North Carolina. J.R. joined the Army right out of high school and served for three years as an enlisted soldier in the mid- 1970's.
After being discharged, he used his military education benefits to attend East Carolina University, earning his bachelor's degree in 1981. J.R. was commissioned as a second lieutenant in the NC National Guard in 1980 after completing Officer Candidate School. J.R. was named Distinguished Honor Graduate of his OCS class. In more than three decades of military service, J.R. commanded at the company, battalion and brigade levels, in addition to service in various staff positions. He served as joint staff director of the N.C. Joint Force Headquarters in Raleigh and as commander of the N.C. National Guard Joint Task Force in which he was responsible for joint training and deployment. While in the Guard, J.R. earned a Master's Degree from the U.S. Army War College.
In 2004, his NC National Guard unit, the 130th Finance Battalion, was deployed to Iraq for over a year. While there, he was promoted from Lieutenant Colonel to full Colonel. J.R. retired from the Guard in 2012, capping a 38-year military career.
J.R. had a successful 29-year civilian career in banking, retiring in 2010 as a Vice President and manager of retail banking at First Citizens Bank. After his banking career, J.R. served as Director of Special projects for the N.C. Department of Public Safety. In this leadership role, he provided oversight to the N.C. Center for Safer Schools and directed departmental initiatives involving military affairs and suicide prevention.
Now a motivational speaker and author, J.R. and his wife Barbara live in Kernersville. They have three children (Tony, Jaime and Joshua).