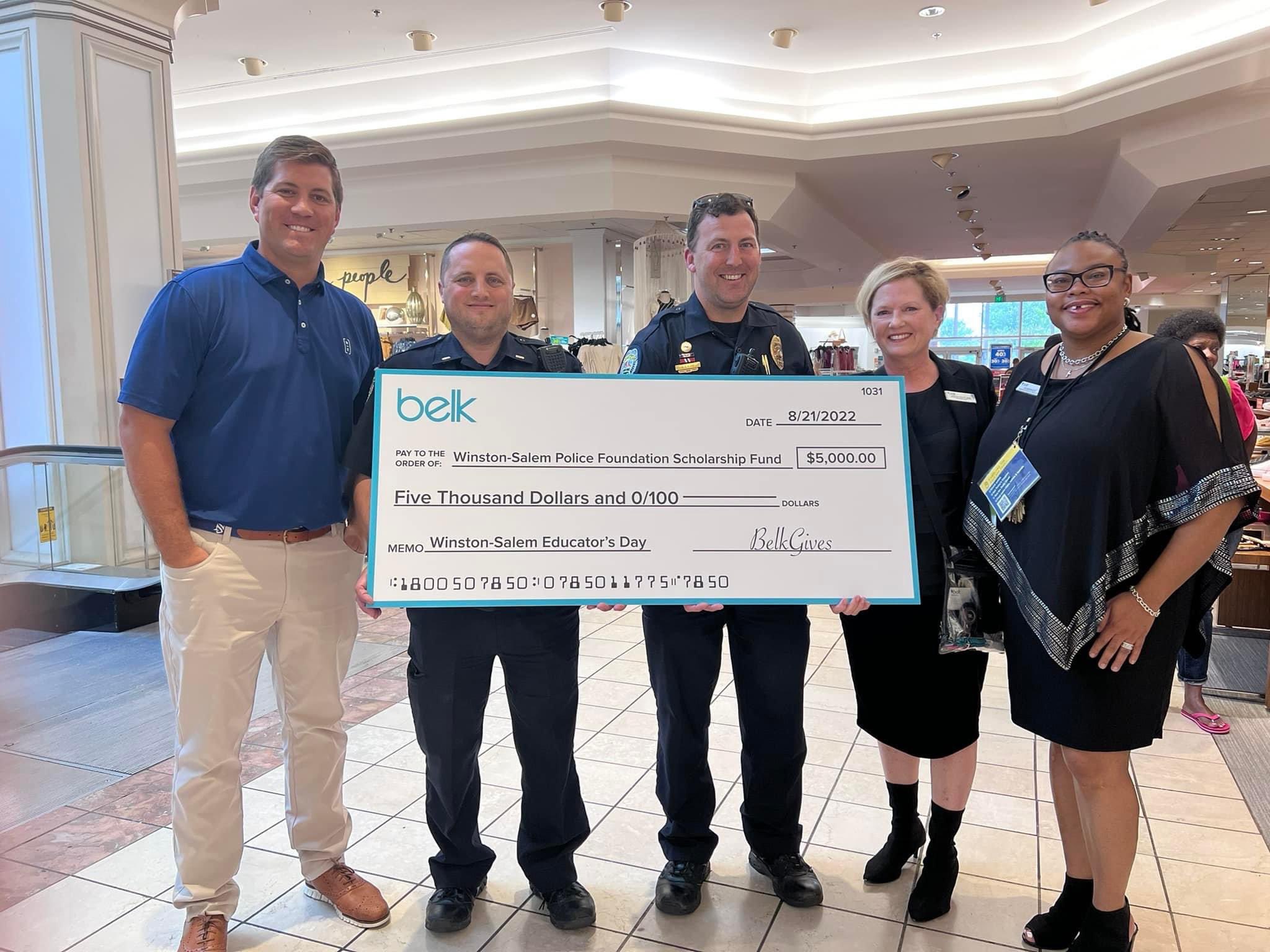 Belk Supports Local Youth With Donation to Winston-Salem Police Foundation
September 26, 2022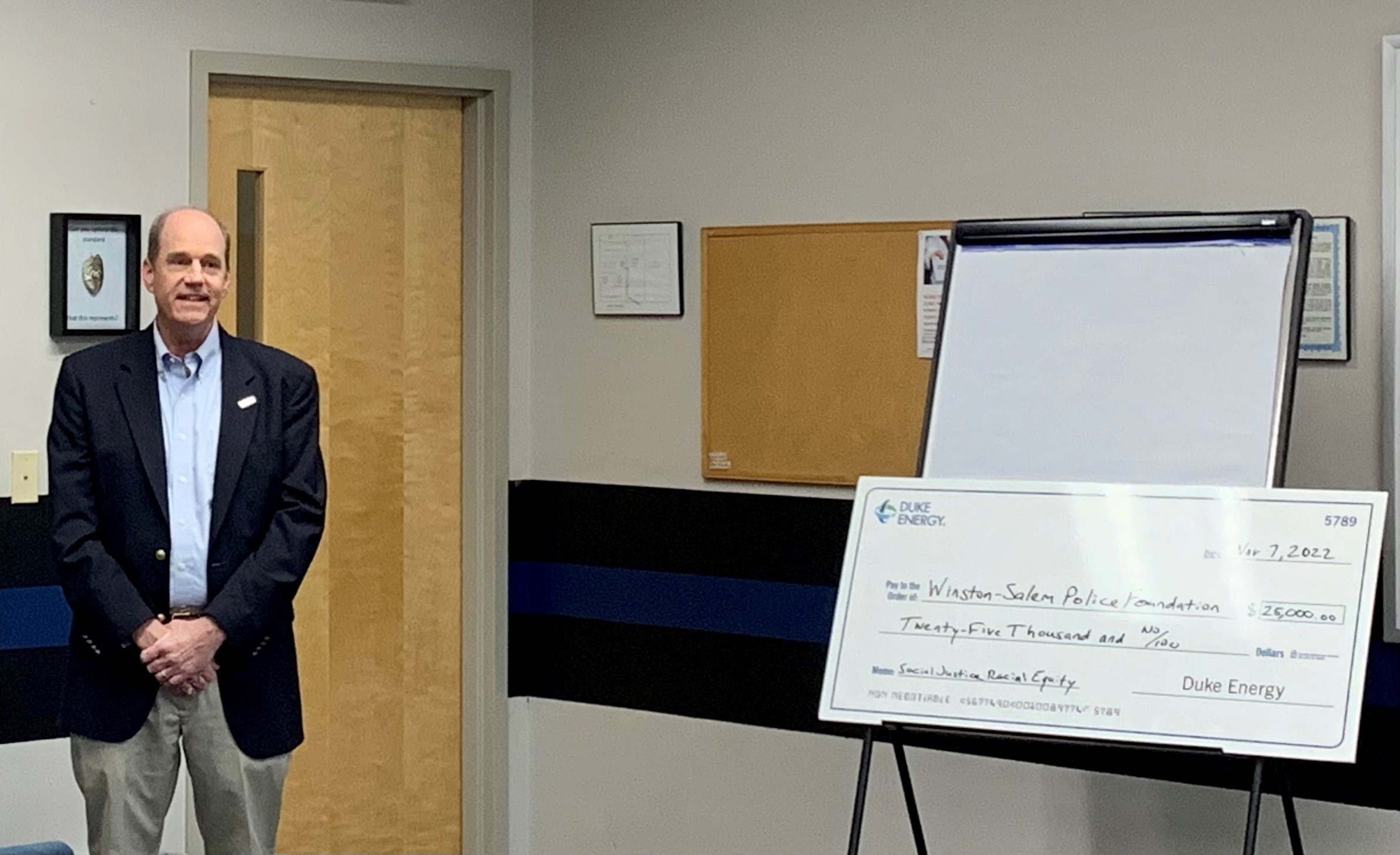 Duke Energy Awards $25,000 Grant to the Winston-Salem Police Foundation
December 5, 2022
This #GivingTuesday, we encourage you to consider supporting the Winston-Salem Police Foundation as your charity of choice. You can contribute by clicking the "Donate" button on the homepage or main menu of this website. Every bit helps, whether it is $10 or $10,000. Your contributions will go directly towards helping the Winston-Salem Police Foundation fulfill its mission– to generate the financial resources to provide necessary tools, training, technology, equipment and community outreach initiatives that might otherwise go unfunded through traditional funding sources. We work on this by focusing on four key initiatives, or pillars:
Community Outreach
Youth Education and Sports
Officer/Staff Health and Wellness
Technology and Training
Thank you for your partnership on Tuesday, November 30, 2022.